Topics
Assistant Professor Hakuto Suzuki received The Brian R. Coles Prize
2023.07.18
Prof. Hakuto Suzuki of the Creative Interdisciplinary Research Division has been awarded "The Brian R. Coles Prize" at the "International Conference on Strongly Correlated Electron Systems 2023".
This prize is awarded to a person who has made significant contributions to the experimental study or discovery of strongly correlated electron materials and phenomena, and who is active in research no more than 8 years after the PhD.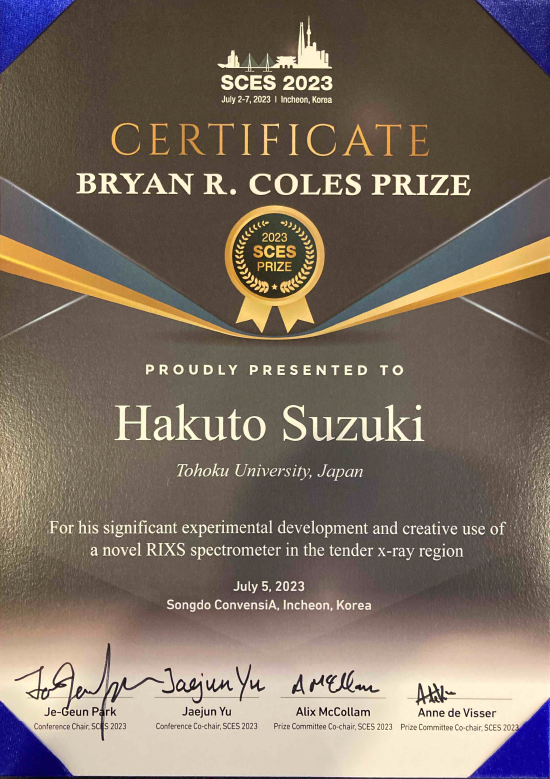 The reason for the award reads:
"For the significant experimental development and creative use of a novel RIXS spectrometer in the tender x-ray region, that opens a new route for the SCES community for impactfully investigating a broad range of correlated electron materials and their physics."